VZC0064 Stackable Cross Back Dining Chair
VZC0064 Stackable Cross Back Dining Chair
VZC0064 Stackable Cross Back Dining Chair
Modeled after the most popular café chair in Europe, inspired by the natural style of yesteryear, it will leave a coffee bistro atmosphere in your home. For customers who are in event or rental business, this cross back chair can be used for many years. And chairs can be stacked also save a lot of space to stock. All we want is to help you save the cost, and share the mutual benefit with you.
---
---
---
VZC0064 Stackable Cross Back Dining Chair
· Material: Oak wood
· Finish: Oak yellow paint
· Dimension: W51 x D58.5 x H87 cm
· Seat : Woven rattan seat, Foam
· Back: Wood cross
· Packing: Simple pack; Mail order pack
· Cleaning recommended: Wipe wood with a soft, dry cloth;
· Avoid direct sunlight and heat to protect the finish.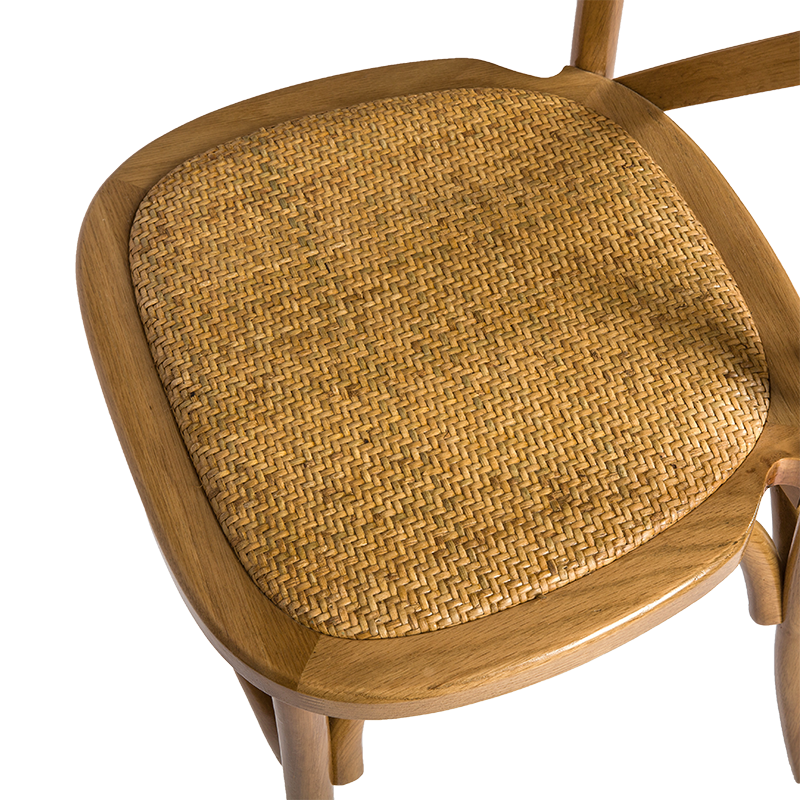 GET A QUOTE
Leave us a message,more information with moderate price will be provided soon.