Wood Frame Upholstered Three Seats Sofa
Wood Frame Upholstered Three Seats Sofa
Wood Frame Upholstered Three Seats Sofa
Seems that whole upholstered sofa is always the first choices for the most furniture store, but we fully understand that there are many customers are still passionate for the furniture with wood frame outside. Moderately thick cushions lend an informal touch to this elegant upholstered three seats sofa, embellished with decorative carvings. Set of 3 pillows.
---
---
---
VZC0080 Wood Frame Upholstered Three Seats Sofa
· Material: Oak wood
· Finish: VZO003
· Dimension: W180 x D66 x H72 cm
· Fabric & Seat : Dacron (7#), foam
· Packing: Simple pack; Mail order pack
· Cleaning recommended: Wipe wood with a soft, dry cloth;
· Avoid direct sunlight and heat to protect the finish.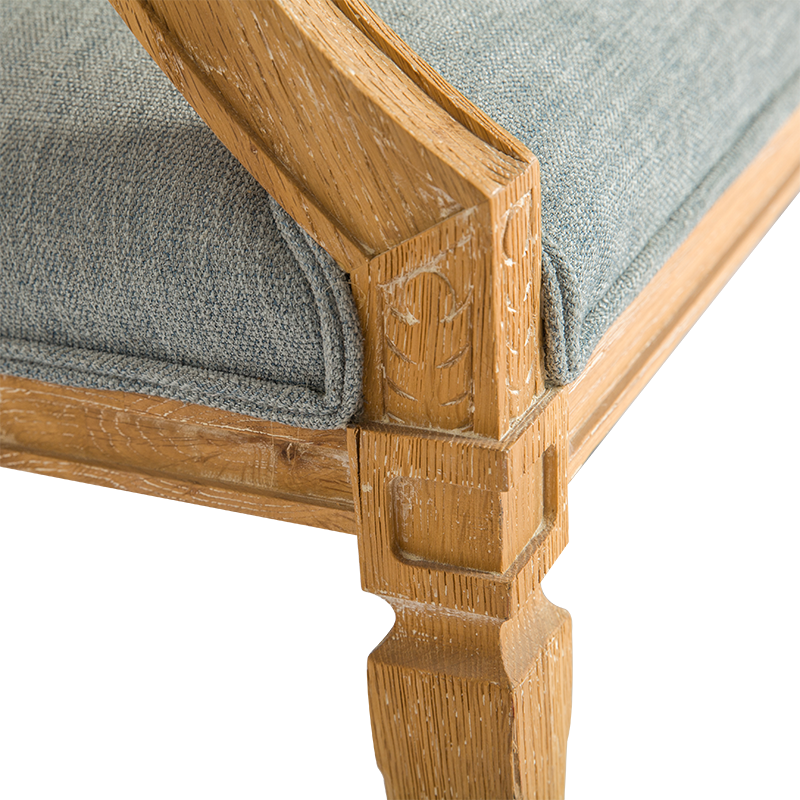 GET A QUOTE
Leave us a message,more information with moderate price will be provided soon.